Aviation and Aerospace Cutting Tools
Pan American Tool Corporation was founded in 1986 to supply specialized precision metal cutting tools expressly for the aviation and aerospace industries.
From modest beginnings as a family owned and operated regional supplier of precision aircraft tools, the Company today has emerged as a global standard for product quality and value, application knowledge, and responsiveness to customer needs for a myriad of critical cutting tool applications for private, business, commercial and military aviation.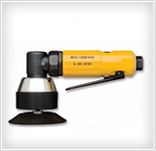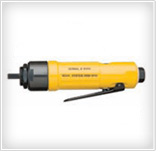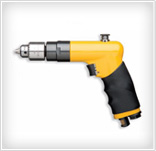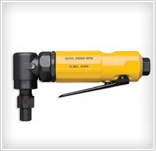 Pan American Tool's headquarters is located in Fort Lauderdale, Florida, with satellite offices in Alabama, Arizona, Oklahoma, and Texas. The Company serves its customers through direct sales and service office in the U.S., and globally in more than 188 countries directly and through Company-certified aviation-product distributors.
Order Entry & Stocking Program Ensures Fast, Accurate Order Fulfillment
Pan American Tool is recognized as an innovator not only for the extent of cutting tool lines it carries, but also for its groundbreaking stocking programs that now serve as exemplars for the industry.
Stocking programs encompass a computerized tracking system that matches order entry with an inventory of over 2000 standard and specialty cutting tools totaling over five million parts, and highly skilled and experienced order fillers who strive for 100% accuracy on every order. The Company also offers customized customer-stocking programs – all geared toward Pan American Tool's goal of shipping orders 100% complete on the same day the order is received.
Product Quality & Value Help Maximize Productivity
Key components of product quality and absolute customer satisfaction are performance and value. Pan American Tool products are quality built and rugged enough to meet or surpass the industry's highest standards for tool design, performance, durability and suitability for the designated applications. The advanced design and quality inherent in every standard or specialty Pan American Tool-brand allows even the most experienced aircraft and aerospace technicians to maximize productivity on the job, further adding overall value to the user.
PAT Application Specialists Work closely With Users
Pan American Tool customers increasingly view the Company's field sales specialists as members of their own production and maintenance teams, drawing on the specialist's wealth of product knowledge and specialized metal cutting expertise on applications ranging from AOG emergency repairs and scheduled maintenance/overhaul to the actual production line. PAT sales specialists also work closely with customer purchasing and stocking managers to help ensure the availability of the right tool at the right location at the right time – every time.
The Industry's Most Complete Line of Precision Standard & Specialized Cutting Tools
Pan American Tool offers an expanding inventory of standard and specialized precision metal cutting tools. Pan American Tool Corporation is proud to supply the aviation and aerospace industries with superior aircraft cutting tools.